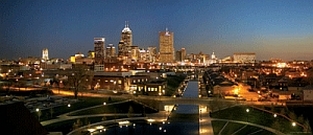 The 31st USA Track & Field Annual Meeting was held in Indianapolis, Indiana which is also the home of USATF National Office and has played host to many historic track and field moments over the years, including the Inaugural IAAF World Indoor Track & Field Championships (1987), 1987 Pan American Games, 1988 Olympic Trials, 2005 National Junior Olympic Track & Field Championships, and four editions of the USA Outdoor Track & Field Championships – most recently in June 2007.
Listed below are some 2009 USATF Annual Meeting key points relating to the youth program:
The 2011 Junior Olympics bid was awarded to Wichita, Kansas.
The 2011 Youth Outdoor Championships bid was awarded to Myrtle Beach, South Carolina.
The 2011 Cross Country Championships bid was awarded to Myrtle Beach, South Carolina.
Sub-bantam group (Primary) added as a National recognized age group by USATF. The addition of the sub-Bantam at the National Championship takes effective 2011. Athletes must be at least seven (7) years of age on the first day of the 2011 Youth Athletics National Championship to compete at the 2011 JO and 2011 Youth National Championship. In track and field, a competitor in the Sub Bantam, division may enter a maximum of 3 events. Also, Sub-Bantam Division will include the 1500 meter run and 4×400 meter relay events.
Intermediate, Young Men/Women's age divisions are now required to follow Rule 162.12 which states:
Except in Combined Events, any competitor(s) responsible for the false start shall be disqualified and a red card/flag shall be placed on the respective lane marker(s), or raised in front of the respective athlete(s). Please note that the rule for the other division remains the same as follows: For the Sub Bantam, Bantam, Midget and Youth age divisions, no penalty shall be imposed for the first false start, but the Starter shall disqualify the offender or offenders for the second false start. False starts are called on individuals, not on the field.