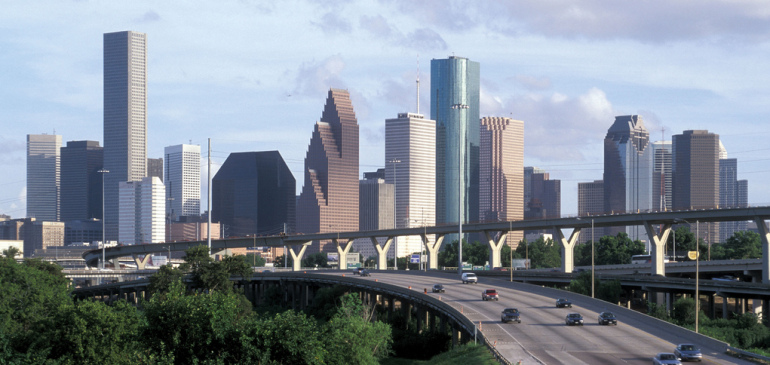 Coach William Valerie, the president of Track Houston, Club Head Coach Keith Combs and Coach Joe Felder attended the USATF Annual Meeting in Daytona Beach, FL during the last week of November. They were members of the Houston Bid Committee to bring the USA Track and Field National Junior Olympic to the Houston area in the summer of 2014. When creating the proposal our coaches offered key facts from a coach and team perspective. These facts enhanced the bid that would become the foundation of the proposal.

Leading the charge was Janis Schmees, the Executive Director of the Harris County-Sports Authority. With her leadership the Houston Bid Committee showcased the City of Houston and amenities of Turner Stadium. Coach Valerie gave his presentation on how Turner Stadium would be beneficial to coaches, clubs and athletes and noted that this facility is the best he has seen in his 18 years of coaching. With that presentation and one given by Felicia Love, the USATF Gulf Association Youth Chair and the President of the association Porter Robinson, Houston won overwhelmingly.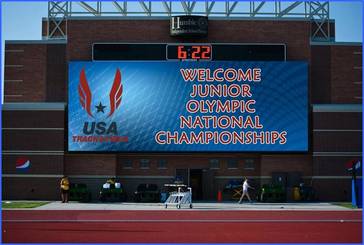 During his presentation, Troy Kite, Humble ISD Facilities Director, gave an overview of Turner Stadium located in Humble, TX a suburb of Houston. He noted that it was second to none in offered amenities. The stadium had a $20 million renovation in 2010 with over 10,000 seats that included awning covering. The state of the art facility boasts a 50' x 18' display screen which is one of the largest in the country. The jumbo screen will be used to display event returns and live video of on-going races.

The facility will offer air conditioned awards area and press box with wireless internet. A tent city area will be designated outside the stadium and an adjacent warm-up area that includes a practice track would be perfect for athletes event preparation. I believe this is the only facility in USATF Junior Olympic history to have a practice track onsite. This stadium has a fast track and surely many records will be broken for the Junior Olympic National Championships. All events will be onsite therefore there will be no need for athletes to travel to a different location unlike past national events. This is another example why Houston was selected.

The Houston Bid Committee did a wonderful job securing this national event for 2014 and our hats go off to them.