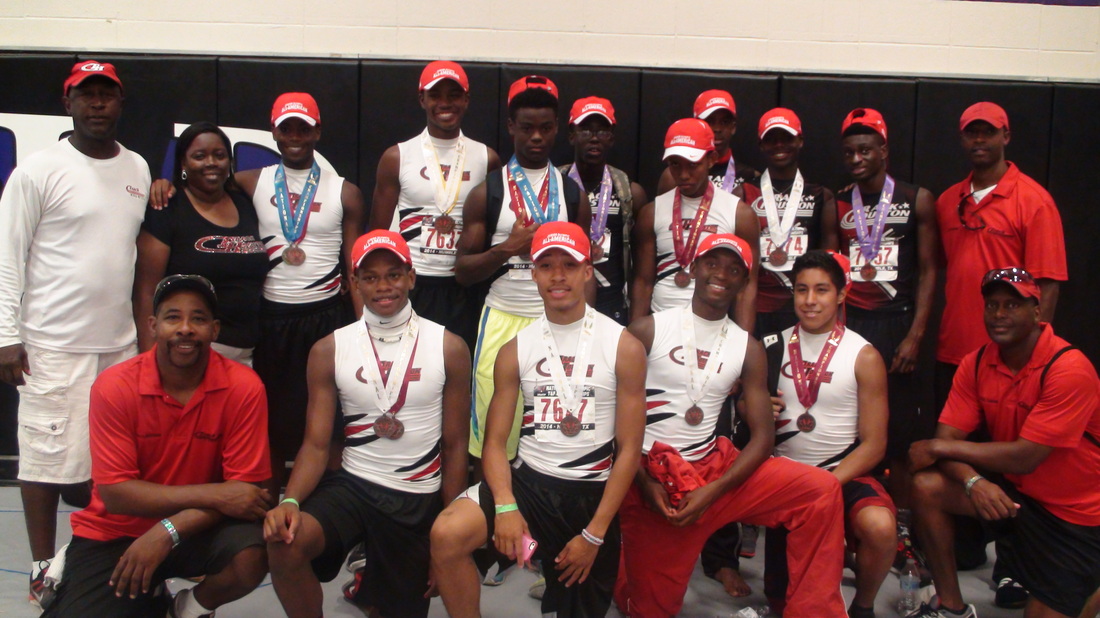 At a national meet it is difficult for any club to have one relay team to qualify for the finals. At the 2014 USATF National Junior Olympic, the Track Houston 15-16 boys talent pool was so deep that they had three 4x400 meters relay teams to medal in the finals out of 34 teams. Only the top 8 teams earned medals. The division headed by coach Daryl Sanford, gives the credit to his boys for working hard and being dedicated.

In additional, the Track Houston 15-16 boys division claimed 3 national championships and 29 total medals at the USATF Junior Olympic. Their first championship can as a result of winning the 4x800m relay with the team of Cameron White, Oscar DeLeon, Randall Jubilee and Robert Lewis. This is the second straight year this division has won this event. Their second 4x800m relay team of Dominique Lang, Kenneth Lange, Tyrell Valentine and Brenden Lemon won the bronze medal. Track Houston had the only 2 teams from Houston to medal in the 15-16 boys 4x800m relay.

Also in the 15-16 boys division, Shamon Ehiemua won gold in the 100m dash in a time of 10.90 and silver in the 200m in a time of 21.58. Isaiah Lucas collected his gold in the 110 hurdles with a time of 14.31.

The club participated in the AAU National Club Championships in Orlando, FL where the 15-16 boys won their division championship and contributed 84 points to Track Houston's National Club Championship award. The boys won 4 first place awards and 37 total medals. The first place awards included the 4x100m (Shamon Ehiemua, Joshua Oglesby, Dominic Lang, Cameron Ehle), 4x800m (Cameron White, Randall Jubilee, Oscar Deleon, Robert Lewis), 100m (Shamon Ehiemua) and High Jump (Caleb Parker).