Academic and Life Skills
The mission of the Academic and Life Skills Committee is to support our athletes educationally with an emphasis on academic achievement and life skills that will propel them to becoming productive citizens and competitive athletes in the 21st century. We firmly believe and communicate that excellence begins in the classroom.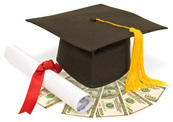 Track Houston's ultimate goal is to help our athletes secure college scholarships. The primary way we do so is by teaching our athletes how to excel in track and field. In addition to the work we do on the track, our Intermediate, Young Men and Young Women coaches assist their student-athletes obtain college scholarships by talking to college coaches, monitoring their NCAA academic eligibility, encouraging them to attend SAT preparation classes, assisting their parents in completing FASFA forms, etc.
The Academic and Life Skills committee assists our high school student-athletes by:
hosting meetings to educate our parents and student-athletes on NCAA eligibility requirements and the recruiting process
offering NCAA worksheet preparation and academic monitoring to ensure NCAA eligibility requirements are met
assisting our student-athletes in preparing a biography and athlete profile to send to college coaches
offering sessions to prepare them for college recruiting trips
arrange college campus visits
offer SAT/ACT preparation classes
We provide our own SAT preparation course called the 800 Club. It is exclusively for Track Houston athletes that are sophomores, juniors and seniors in high school that have taken or are enrolled in Algebra II. The goal of our 800 Club is to educate and prepare our students to score a perfect 800 on each segment of the SAT. The course effectively teaches all three areas of the SAT; Math, Critical Reading, and Writing.
Lastly, the Academic and Life Skills Committee recognizes all student-athletes that make the All A or A/B honor and who also receive Satisfactory or Excellent Conduct each grading period by awarding them with a certificate of achievement and highlighting their academic achievements on our link on the
Track Houston website
.
Contacts:
Joe Felder,
joe.felder@trackhouston.com
---